WCA Theatre: Flo & The Journey
A Staged Reading of 2 Plays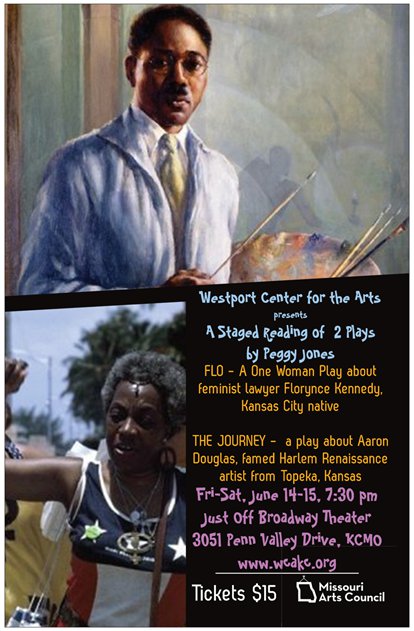 Join WCA Theatre as they present a staged reading of 2 Plays by Nebraska playwright Peggy Jones.
"Flo" is about Florynce Kennedy, African American attorney, civil rights activist and feminist. She was from Kansas City, Missouri.
"The Journey" is a play about Kansas painter, muralist and major figure in the Harlem Renaissance, Aaron Douglas.
The playwright will be leading a talkback after both performances.
Some of Kansas City's best actors are performing in these staged readings, and they are being directed by well known actress and theatre professional, Lynn King.
Presented by Westport Center for the Arts. Two nights only Friday & Saturday, June 14 & 15. At the Just Off Broadway Theatre.
Tickets: $15. Advanced tickets available through Eventbrite or purchase tickets at the door.
Visit their Facebook Event for more information.