Dear Westport Presbies, family and friends,

We are thankful today for how God's love has sent you to us here in Westport,  and is now sending you into the world to work for and celebrate…

RELATIONSHIPS that create spiritual community! A spiritual community serving our CITY and PLANET! 

ASH WEDNESDAY SERVICE is at 7:30 pm this Wednesday, March 6. (30-40 minute service) We begin Lent by taking up our own cross,  confronting social injustice,  dying to our own sins, renewing our commitment  to a spirituality of liberation, imposition of  ashes as a sign of our commitment to the inner  soul work each of us needs to do.

Despite the snow storm, we managed to have a prayer service with fifteen people last Sunday, March 3. We praise God! Smile. Since we were unable to celebrate Transfiguration Sunday as we had planned(an important 5th dimensional spiritual event), we are going to celebrate Transfiguration  and its message of spiritual transformation this coming Sunday, March 10, while still acknowledging the beginning of Lent; then begin our Sunday observances of  Lent on March 17. We had to do something like this once before when a huge storm caused an important Christmas service to be rescheduled. Whew! We hope we are near spring!!! That darned groundhog was wrong this year! 

The congregation gave a generous $2,017 to Chris Roesel to help him make his mission trip to Uganda to help an orphanage there. Thanks to all those who listened and gave so much!

A lively group of 30 university students in the "Pay It Forward" program at Michigan State University stayed overnight at the church on Sunday night! They had just come from Cedar Rapids, Iowa. They worked in a food bank here in Kansas City. Our showers and big wood floor in the basement, plus nice kitchen to cook tacos in, were a welcome  sight for all of these young people.

A staged reading of a Native American play is coming on Fri-Sat, April 5-6, 7:30 pm thanks to the Westport Center for the Arts. Kiowa playwright Dianne Yeahquo Reyner is the author of "WEAVING THE RAIN". Tickets are $15. On the Sunday before, March 31, during worship, Rev Scott and Dianne will be having a dialogue sermon on "What is Sacred in Your Spiritual Tradition?"

We are cooking for Cherith Brook on Wednesday, March 20. Come and join in creating a Shepherd's Pie Dinner as early as 5:00 p.m. See attached sign up sheet for food items needed.

We are beginning to create a Shower Ministry at the church. More details later from the Deacons and Mission and Outreach Committee. Money has been donated for a washing machine and dryer.

Jim Turner gave important testimony to preserve CLEAN WATER POLICIES at an Environmental Protection Agency hearing in Kansas City, Kansas last week.

Please keep in your prayers: Tony (Joe Raach's uncle), Mason (Joe's nephew), both fighting cancer, Carly Simon (healing at home now), all the people in Alabama who have died and suffered in the immense tornado, Belva Lee Berlekamp, Sharon Lemon, families of Mark Ball (sudden loss of great Presby music leader), Rebecca Bell (husband died), Tom Scholl (wife died, friend of Riva Capellari), and Evva Hughes, Kevin Hurst, Melvin Hicks (family and friends of Linda and Harlan Smith). 

Daylight Savings Time starts this Sunday, March 10. Set your clocks forward. We lose an hour! Yikes!
Photos:
1. Ash Wednesday
2. Photo for "Weaving the Rain"
3. Photo of Mount Hermon, probably site of Transfiguration
4. Painting from God's Family Art Ministry, who will be training anyone who wants to be trained on Saturday morning, May 4 to help create a summer  "In the Spirit" week for children, July 29-Aug 2)
5. Cherith Brook Shepherd Pie Dinner sign up sheet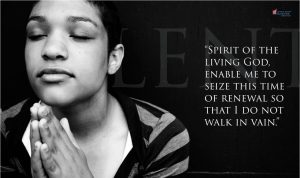 Cherith Brook Shepherd's Pie dinner 2019
Keep the faith…..Rev Scott